How to install TeamViewer QuickSupport on Macs
---
In a classic example of computers being dumb, for Macs, you have to do a bunch of techie stuff for TeamViewer QuickSupport to work, so that we can connect in and do techie stuff for you, ironic huh? Sorry, we wish it was easier too. If you go slow and follow the instructions below carefully it shouldn't be too tough, that said, if you'd rather just wait and have CADNY help you do this over the phone during our appointment time that's totally fine.
Please note, CADNY will only be able to remote in to your computer if / when you choose to launch the TeamViewer QuickSupport program and give us its ID and (one-time / ever changing) password. The following instructions are just to allow it to work as needed, they do not set up permanent remote access.
Tip: It may be helpful to print out this page instead of trying to read it on the computer at the same time you're trying to follow the instructions.
Start by downloading TeamViewer QuickSupport for Mac from the TeamViewer website here

Once downloaded, double click "TeamViewerQS.dmg" in your downloads folder
Drag the icon with the double arrows in the window that pops up to your Applications folder on your Mac (Don't double click it as it says to in the window)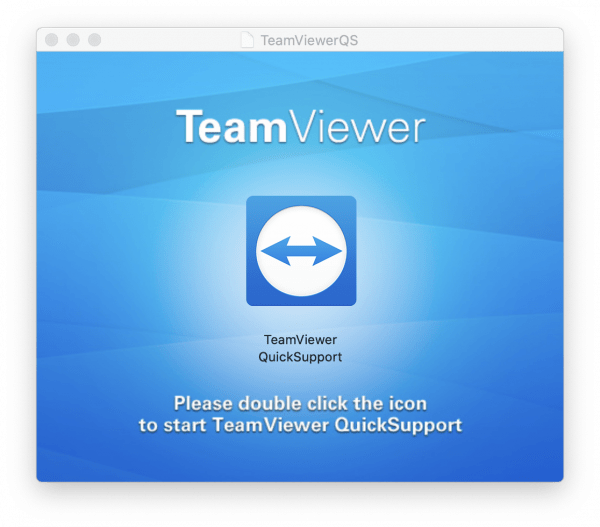 Now double click TeamViewer QuickSupport in your Applications folder and click the Open button on the security prompt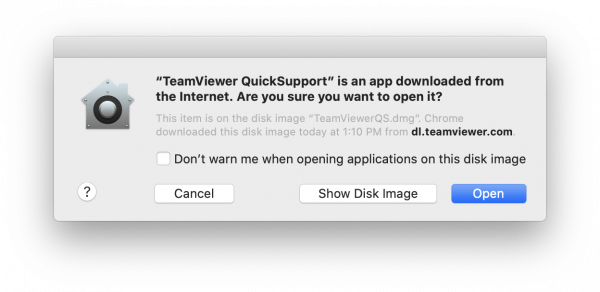 TeamViewer needs permission to access your computer; Click each button to the right of "Denied" to allow access
When you click "Open Screen Recording Preferences…" it will open the "Security & Privacy" preferences pane. Check the box next to TeamViewer. The preference window will warn you that you will need to quit TeamViewer, click "Later". Don't close the preferences window yet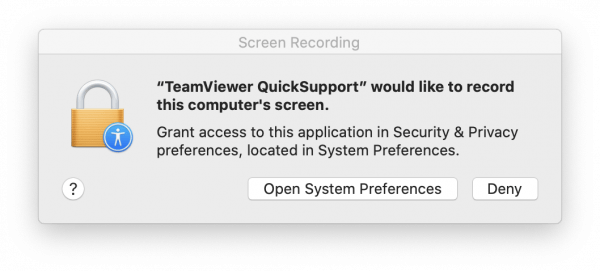 In the same preferences window click "Accessibility" on the left, then click the padlock icon at the bottom left of the window, which will ask for your username and password for the computer. Once unlocked, check "TeamViewer QuickSupport" as pictured. Don't close the preferences pane yet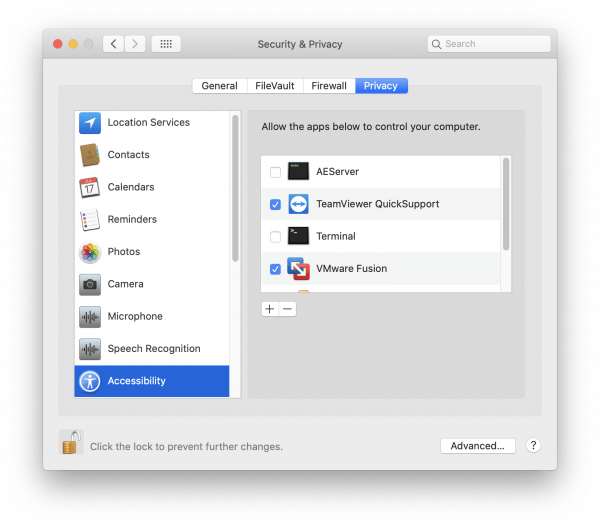 In the left pane of the preferences window scroll down and click "Full Disk Access". On the right pane click the "+" icon at the bottom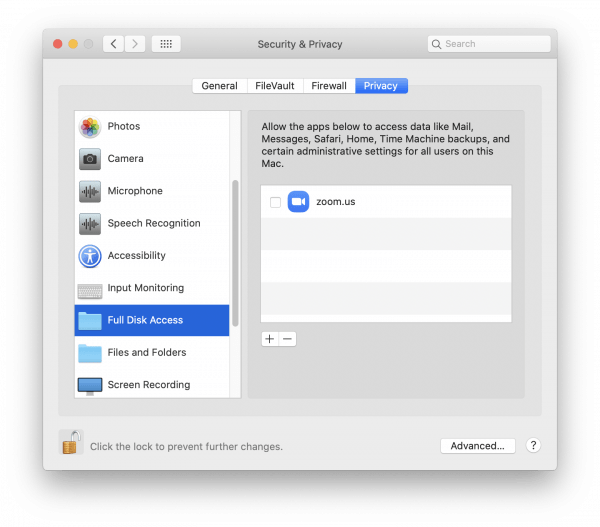 Click "Applications" on the left and then click "TeamViewer QuickSupport" in the middle, then click the "Open" button on the bottom right. A warning dialog will appear, click "Later"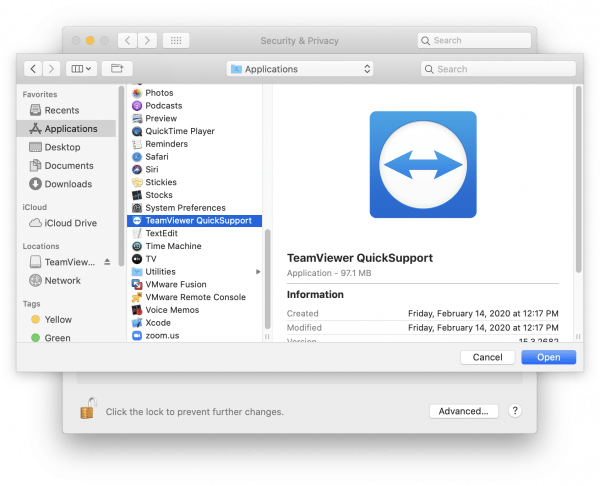 You can now click the "Close" button on the TeamViewer "Review System Access" dialog. TeamViewer QuickSupport should now show the ID and one-time password you'll need to give to CADNY

Good job!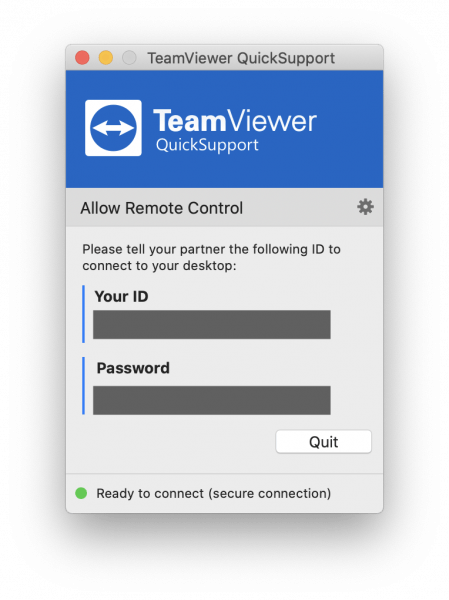 ---
Click here to return to CADNY's Remote Support and Consultations Page
Click here for a Remote Support appointment
Click here for a Zoom Consultation appointment

Click here for a Free Estimate or Consultation at CADNY, or Home Visit appointment